Since 1971, women Friars have shaped the character and trajectory of PC through their abilities to enlighten minds, open hearts, and transform lives. To honor the contributions of women over the last 50 years and provide opportunities for those to come, Providence College invites its supporters to build an enduring legacy through the Providentia Endowed Fund. This new, permanent endowment fund will fuel women's initiatives on campus and beyond and introduce regional and interest-based programming that brings PC women together.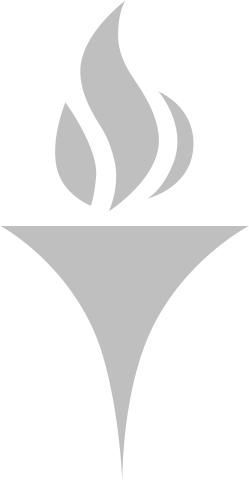 What's in a Name?
To the ancient Romans, Providentia was a deity personifying foresight and provision. St. Augustine and St. Thomas Aquinas adopted her name as a name for God's loving care for creation. Both meanings are alive in the Providentia Endowed Fund. Recognizing those that came before, the Fund will make provisions for the next 50 years and beyond of women at PC.
In all they have done – and in who they are – the women of Providence College exemplify the College's mission in pursuit of truth and by embracing the power of grace.
The momentous impact of women on Providence College is something we should all appreciate and celebrate. The Providentia Endowed Fund will be instrumental in helping us build upon that legacy and provide opportunities that will challenge, engage, and recognize Friar women well into the future. I am grateful to the supporters of the Providentia Endowed Fund for their foresight in realizing the importance of this effort.

Rev. Kenneth R. Sicard, O.P. '78, '82G
College President
I chose to invest in the Providentia Endowed Fund because I believe in the power of providence, and I believe in the power of girls and women to change the world. It was providence that brought me to Providence College 30 years ago where my accounting professors invested in me and were my first women mentors, opening doors for a successful career in public accounting. This led me to Deloitte where I forged a career in Firm that was ahead of its time in providing women with opportunities and an inclusive professional culture, where mentors and sponsors helped us thrive. And because of Deloitte's focus on women's leadership and advancement, I have been able to pursue a career that I love while raising two daughters, both Friars who are making their own way in the business world. Through providence I became part of a legacy of Friar women whose lives were transformed through the gifts of so many, and whose impact exemplifies the College's mission. It is with tremendous gratitude that I can pay forward those gifts and impact the lives of future Friar women!!

Susan M. Esper '91, '19P, '22P
Vice Chair, Board of Trustees
Founding Member, Providentia Leadership Committee
One of my most beloved professors told me (in front of a class full of men) that the greatest thing that ever happened to Providence College was "women". I invest in Providentia to create, and more so, unlock opportunities for the next generation of female leaders emerging out of PC. 

Meredith Strokes '04
As alumni and as the parents of three daughters, including Meghan as a student at PC, an endowment dedicated to women's initiatives deeply appeals to us. We see the fruits of this fund deepening the bonds among alumni, students, staff, friends and faculty. We love supporting Providence College and this is an exciting opportunity to support a new endowment, Providentia, dedicated to PC women. Creating strong connections between our women students and young alumni to our greater alumni base is a tremendous gift that we can provide for these young women in the start of their careers and their adult lives.

Donna Faulkner '89, '23P
Program Details
The Providentia Endowed Fund will serve as the focus of a women's fundraising effort in collaboration with Friar athletics. Partners in this ambitious plan will be recognized as members of the Providentia Society, a new philanthropic community of Friar women.
Annual distributions from the Providentia Endowed Fund, starting in fiscal year 2022-23, will be used to underwrite projects and programs that are sponsored, directed by, and/or benefit PC women. Examples of funding allocations include:
Scholarships
Internships
Faculty and undergraduate research
Speakers and other special programs
Women's athletics
Student leadership development
The Fund for Providence College
Individuals who invest $10,000 or more, payable over five years, garner membership in the Providentia Society. This new society is committed to growing the engagement, leadership, and philanthropy of PC women. Members will enjoy regular communication with the College, special events with College administrators, and networking opportunities between early- and later-career alumni as well as students.
Leadership donors to the Providentia Endowed Fund at or above $50,000 over five years will also be invited to join the Providentia Leadership Committee. Members of the Leadership Committee have an essential seat at the table, serving as the core team that determines the distribution of approximately $45,000 in annual fund income among projects identified by College leadership.
All donors to the Providentia Endowed Fund at or above the $10,000 level during the 50th anniversary celebration will be recognized as charter members of the Providentia Society.
Providentia Fund Grant Application
For more information, please contact Andrea B. Keefe '03, assistant vice president for development, at 401.865.2165 or andrea.keefe@providence.edu.