Providentia Grant Application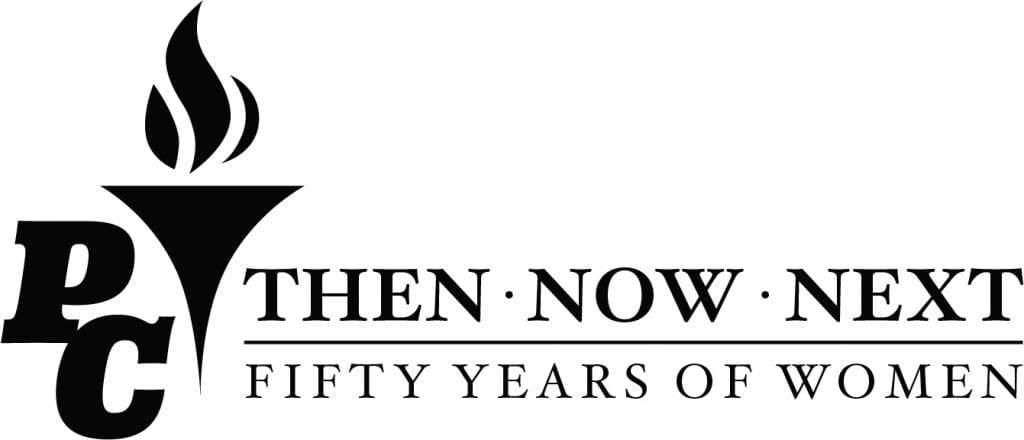 Since 1971, women Friars have shaped the character and trajectory of PC through their abilities to enlighten minds, open hearts, and transform lives. To honor the contributions of women over the last 50 years and provide opportunity for those to come, Providence College supporters initiated the Providentia Endowed Fund, which fuels women's initiatives on campus and beyond. Annual distributions from this permanent fund underwrite projects and programs that promote, empower, and amplify women and girls.
Providence College is pleased to offer this grant competition to the campus community. We encourage efforts that involve collaboration between students, faculty, and staff. Individual applications are also welcome. Research proposals initiated by students and student groups should include a faculty mentor/collaborator/sponsor.
Potential Areas of Support
We seek to fund short-term (one year maximum) initiatives. Projects and programs might include summer internships, global education opportunities, faculty and student research, speakers and special programs, women's athletics, mentorship opportunities, and leadership development initiatives. This is simply a list of examples; applicants are welcome to propose initiatives that go beyond the scope of these initial ideas.
Eligibility
Any member of the Providence College community, including faculty, staff, students, and student organizations may apply. Proposals that involve and impact students are especially encouraged.
Timeline
Applications for the 2022-2023 academic year have closed.
Decisions will be made early in the fall semester through a presentation process.
Budget
There is a total of $35,000 available and we seek to fund 4-6 projects depending on cost. We welcome proposals up to $10,000.
Examples of allowable budget items include supplies, speaker fees, small equipment, software, consultant services, travel, food, event venues, and faculty/student stipend up to $500 per person, if appropriate.
Apply
The written application consists of a project description and budget with budget justification and may be found below:
Application should include:
Executive summary
Project objectives
Work plan and timeline
Expected impact
Brief yet detailed budget with budget justification explaining all related expenses.
Letter of support, if applicant is current student or student group.
The grant applications for the 2022-2023 academic year have closed. All applications submitted will be reviewed by a member of the Office of Institutional Advancement and shared with the Providentia Leadership Committee for review.
Stay tuned for more information about the 2023-2024 Providentia Grant Application submission process and timeline.
Questions
Please contact Emily Synan, assistant director for stewardship and donor engagement, at esynan@providence.edu or (401) 865-2089.